Allergy tests from leading European manufacturers
Specialty: Allergology
Sales, storage and transport of medicinal products and medical devices at 2-8°C ACTIVE COLD CHAIN
Diagnostics
Diagnostics of allergic diseases
Diagnostic algorithms of allergic diseases traditionally start with assessment of the patient's clinical condition.1
Further diagnostic workup of allergic diseases involves skin tests, determination of total IgE and allergen-specific IgE as well as challenge tests. Skin tests developed according to the 2010 Position of Expert Panels of the Polish Allergology Society are standardized tests of skin reactivity to allergen. In clinical practice skin prick tests, intradermal tests and epidermal patch tests are employed. Skin prick tests and intradermal tests are useful for the detection of immediate IgE-dependent hypersensitivity, while epidermal patch tests are intended to detect delayed hypersensitivity. Skin tests remain the basic diagnostic tool in allergology and dermatology, and exceptionally in other specialties, such as clinical immunology, as well. They are used to assess inhaled and food allergies and hymenoptera venom allergy with the skin prick method2.
Key facts:
Skin tests are the gold standard in the diagnostics of allergic diseases.
Skin tests are a perfect tool to detect allergies to inhaled and food allergens.
Intradermal tests are essential in the diagnostic workup of hypersensitivity to insect venom and drugs3
References:
"EAACI Molecular Allergology users guide" EAACI 2016
"Alergologia – kompendium", ed. by Rafał Pawliczak; Termedia Poznań 2013
"EAACI Global Atlas of Allergy" EAACI 2014
Allergy tests from leading European manufacturers
Direct/intervention import (as of today)
Medical devices
Lancets
Test blades in the most competitive price offer.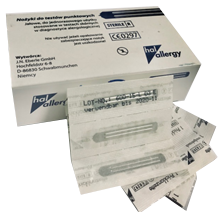 Masks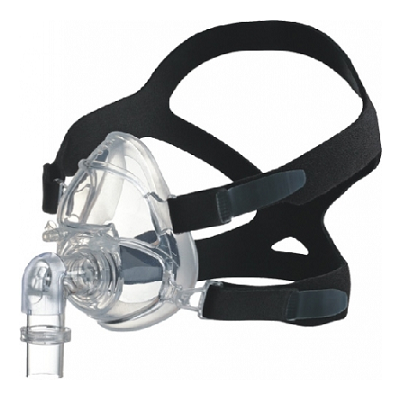 Sleep apnea
What is artificial ventilation?
If the patient's respiratory functions are temporarily or permanently impaired, they can be partially or completely replaced with a ventilator, by means of artificial ventilation. Artificial ventilation can be invasive or noninvasive.
In case of invasive ventilation, the patient is ventilated with an intubation tube or a tracheal cannula. In case of noninvasive ventilation, the patient breathes through a special mask (whole-face mask, nasal mask, etc.)
Home ventilation provides life-saving ventilation therapy outside hospital, either at home or at specialized nursing institutions.
Trend II BiLevel ST
ST mode – spontaneous breathing and (forced) ventilation – when the patient breathes on his own, the device is set in S mode. If the patient stops breathing, the device switches to T mode and provides respiration at a pre-set frequency. It will switch to T mode after a pre-defined delay time.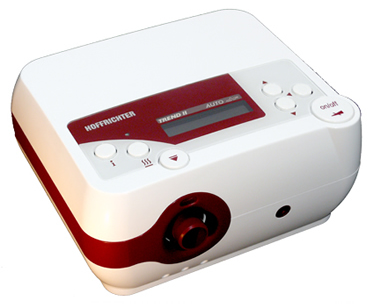 Trend II BiLevel ST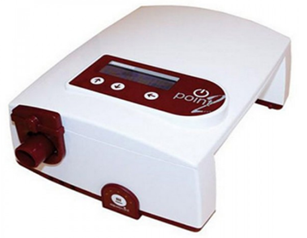 Point 2 CPAP with Comfort SERVONA Apnea Mask
CPAP device generates continuous positive airway pressure (or CPAP) to prevent breaks in respiration. The air is continuously pumped into the airways and does not allow for the flaccid palatine to drop. The pressure is 4 to 20 mbar and is set at a value recommended by the physician.
Device features:
Low noise level during operation
Tidal volume index
Automatic compensation of leak and height
Data storage on SD memory cards
New generation speech synthesizer
SERVOX® digital is an electronic larynx / speech support apparatus intended for post-procedure speech learning. The device is extremely simple in use and can operate in noisy environment or stressful situations. The user can adapt the device to his needs with dedicated buttons: two voice tones are available and a wide range of regulation options.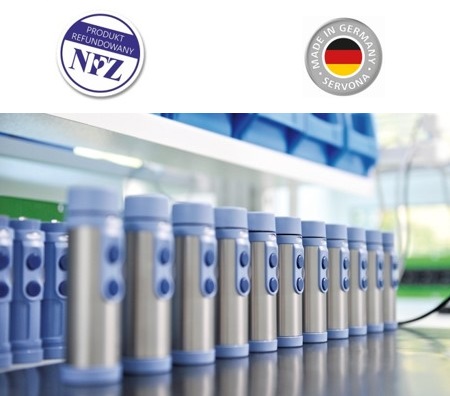 The device is equipped with a charger for simultaneous charging of the spare battery and the battery in the device (no need to remove). The charger controls the battery charging status and will switch off once it is fully charged.
The SERVOX® digital set contains:
LA 2.40 charger
2 NiMH batteries
belt clip pouch
Lanyard with a replaceable cover
Oral tube with an adapter
2 screw caps
Instructions for use
Advantages of the device:
More natural voice tone than in single-tone devices
Light weight
German solidity in execution